This article or section refers to "enhanced version" content in the Xbox One, PlayStation 4, and PC renditions of Grand Theft Auto V and/or Grand Theft Auto Online, that is absent on the Xbox 360 or PlayStation 3 versions.
For a complete list of the features of the "enhanced" version of Grand Theft Auto V, please see here.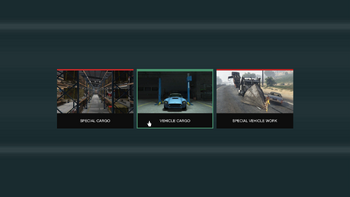 Vehicle Cargo is a CEO mission featured in Grand Theft Auto Online as part of the Import/Export update.
Overview
"Welcome to SecuroServ's real-time database of vulnerable high-end vehicles across San Andreas. Hit the 'Source Vehicle' button to instantly pinpoint the location of your next golden opportunity."
Vehicle Cargo missions are relatively straight forward compared to Special Cargo, where the player can fill their Vehicle Warehouses with up to 40 stolen vehicles. When exporting them, the player
…
Read More