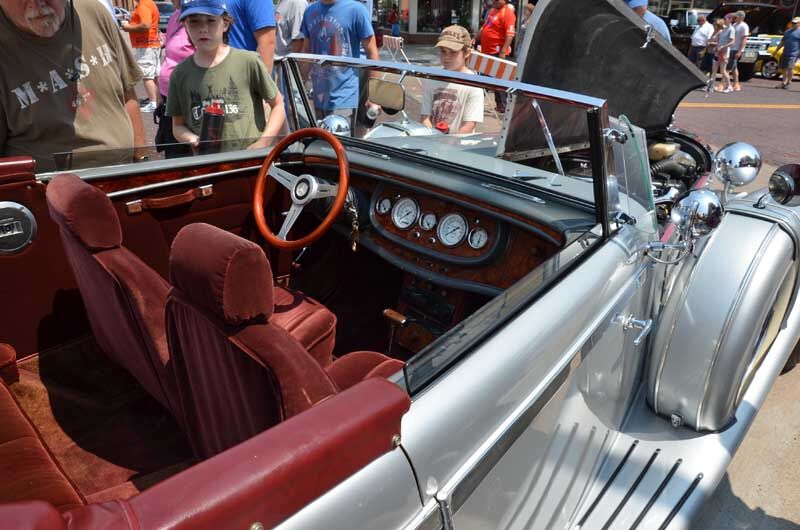 RICK BROWN, Yard Light Media

KEARNEY — As the leader of the Classic Car Tour to area assisted living and nursing homes, Jerry Erickson keeps to a tight schedule.
"You've got traffic and stoplights, so our schedule isn't steadfast, but I try to keep to it as much as possible," Erickson said. "Kearney police officers are going to assist us at key intersections like Second Avenue and 56th Street. We make a left hand turn there."
He expects up to 200 vehicles will participate in the annual tour starting at 5 p.m. Wednesday. The event is part of 2020 Cruise Nite. Members of the steering committee moved the six-day event from July to October because of health concerns. Organizers expect 400-600 classic and collectible vehicles will be on display at the Show & Shine event on Saturday at Downtown Kearney: The Bricks.
The tour to assisted living facilities gives residents a chance to see the vehicles and still maintain social distancing. For members of the public, Erickson notes that the route will go around three city parks — Apollo, Dryden and Centennial — providing a perfect opportunity to see the cars.
For Erickson, driving his classic car is fun but he gets something more from the tour, the one aspect of Cruise Nite that Erickson calls "the most important event" — a chance to see the faces of residents in the nursing homes as the vehicles pass.