Lelon Electronics accelerates development in telecom, automotive and medical fields in wake of pandemic
Aluminum electrolytic capacitor is a popular passive component with unique strengths of high capacitance value and cost advantage. Lelon Electronics is one of the major suppliers in the market. In an interview conducted through video conferencing, Jimmy Wu, CEO of Lelon Electronics, talks about the company's development strategy in response to the coronavirus pandemic.
Q: How does Lelon respond the COVID-19 pandemic crisis to support global supply chains fulfilling the urgent orders and demands?
A: In fact, the second quarter of 2020 was the peak of the outbreak. In some countries, like Malaysia, with cities on lockdown, the shipments of aluminum electrolytic capacitor had been stuck. The supply of aluminum electrolytic capacitors has been hit hard. Most of Lelon's upper stream material suppliers are from China, and some of the advanced material suppliers are from Japan. Relying on the strong connections with the material suppliers, Lelon had fully support from the material suppliers when the outbreak started. Besides, Lelon always maintains sufficient materials in stock. Therefore, Lelon didn't have any problem with raw materials. In fact, Lelon even had the resources to take a large number of orders to cover the shortage customers were facing.
Q: How do you see the new booming demands such as remote office, on-line education and stay-at-home economy?
A: Lelon's revenue from telecom and network customers have increased significantly this year, benefiting from the growth of demand for stay-at-home economy, work from home and distance learning amid the pandemic. As 5G going mainstream in China, its base station construction supported by government has become the key driving force for 5G infrastructure businesses. There are more than 600,000 base stations to be built across China major cities in 2020. Apart from 5G base stations, there are other associated facilities such as network equipment and servers boosting further growth of demands. In 2021, the 5G market will continue to have further growth and make Lelon benefiting the strong momentum of 5G infrastructure construction projects around the world. Lelon is the strategic supplier of Chinese and European telecommunication equipment giants. Lelon can capture the opportunities of the fast-growing 5G market.
Q: Apart from 5G infrastructure demands, the medical sector seems to have a strong growth, does Lelon benefit from the market?
A: The demand of medical equipment has increased due to the pandemic. Lelon's products have been adopted by many medical customers. Some of the global major medical equipment manufacturers used to get aluminum electrolytic capacitors from Japanese makers. Due to the shortage of aluminum electrolytic capacitors caused by the pandemic, we have the opportunity to prove to our European and American medical equipment customers the stability of our product quality and outstanding supply management. It's a good start for further cooperation. In the other hand, talking about China medical equipment market, Mindray, a global medical instrumentation manufacturer based in Shenzhen, selects Lelon as the major supplier of the aluminum electrolytic capacitors. From the beginning of the pandemic, we have given strong support to Mindray and other medical equipment suppliers to try our best to respond to the medical demands amid the pandemic.
Q: How do you see the development of China automotive market? Is any chance for Lelon to further boost in the sales?
A: For the second half of 2020, our revenue from the market segment of automotive electronics has grown significantly compared to the same period of last year, and it's expected to continue to grow in 2021. Despite significant progresses achieved globally in the struggle with the COVID-19 pandemic, the outlook for the pandemic remains uncertain. Therefore, the uncertainty of orders remains high. The current order situation is mostly in rush type of needs. Customers are more conservative than before. The lead time of current orders have been shortened to three to six weeks only. In such a short lead-time condition, Japanese suppliers are difficult to meet the requirements, and Lelon has the strength of flexible response. Lelon is the supplier to many of the world's tier-one automotive electronics manufacturers, at this point Lelon has become the best partner for the manufacturers of automotive electronics in China.
We think the sales of the fourth quarter of 2020 is cautiously optimistic. It will compensate the order loss of the first half of 2020. The revenue from automotive electronics customers is expected to maintain 9-11% of total aluminum electrolytic capacitors revenue in 2020. This year, Lelon received "Supplier Quality Excellence Award" from General Motor. This is showcasing Lelon's long time efforts to devote to the continuous product development and quality improvement. These efforts will support Lelon to develop market in the field of automotive electronics in the near future. Energy vehicles will be one of the growth drivers in the future, Lelon has cooperated with many automotive electronics manufacturers to develop the aluminum electrolytic capacitors for 48V power supply systems, and has started shipping products to automotive electronics manufacturers in China.
Q: Facing the challenges to management and business fine tuning due to the pandemics, what else does Lelon do for the adjustment?
A: In addition to continuous new product development, in response to the rush orders, Lelon has adopted a highly flexible and modularized production mode, with the ability to adjust machines to produce different sizes of aluminum electrolytic capacitors quickly. Our new factory in Suzhou will be completed in the second half of 2021. The third factory in Huizhou is planned to begin operation after receiving approval from the local government. The production capacity ramping up will help Lelon embrace opportunities arising from growing markets of 5G and automotive electronics.
For the first half of 2020, Lelon's EMS and distribution customers comprise 34% of the total aluminum electrolytic capacitors revenue, power and green energy customers has 18.8% share, telecom and network is 17.9%, consumer electronics and home appliance is 14.4%, automotive electronics is 7.5%, IT and cloud is 4%, industrial and medical is 3.4%.
The above revenue analysis shows Lelon has a wider distribution network and diversified customer base. There is no single customer to occupy big portion of revenue. This strategy helps Lelon to absorb the impacts when a single customer or a market segment fluctuates wildly. Therefore, Lelon has a dynamically stable operation. A stable operation can support Lelon to develop and execute long term strategy for future expansion.
Going forward, Lelon will continue to devote time and effort to high-end markets of electronic equipment such as automotive electronics, telecommunication, medical, green energy, cloud computing and industrial robots. Lelon develops new products according to the design requirements of the customers. In the meantime, Lelon keeps improving quality system to deliver products with high reliability to our customers. These efforts give Lelon a leading edge in a highly competitive marketplace and set a new milestone in the next stage of growth for Lelon.
The pandemic and trade wars have profound effects on global economy and supply chain. The past experience can't be applied to the rapid-changing operating environment at present. However, Lelon will make the best efforts to fulfill customers' needs with short lead-time and fast services. After the outbreak brought much of the China to a halt in the first month of 2020, Lelon overcame all difficulties to maintain the operation of production lines since Chinese New Year holiday till now. Once you are determined to do something, making efforts and not giving up lead to a good result. The year of 2020 once was a big challenge for Lelon but it has become a milestone for Lelon to turn the tables and step into a new stage of growth.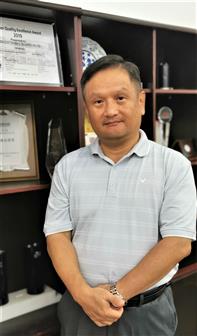 Jimmy Wu, CEO of Lelon Electronics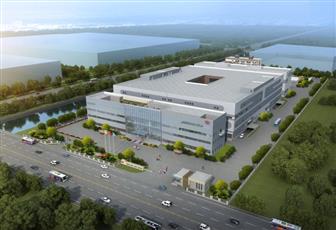 Lelon's new factory in Suzhou China will be ready for production in the 2H 2021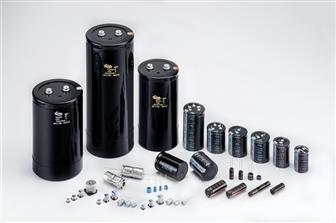 Lelon's latest product lines of aluminum electrolytic capacitors
DIGITIMES' editorial team was not involved in the creation or production of this content. Companies looking to contribute commercial news or press releases are welcome to contact us.